A woman's body is constantly changing during pregnancy. A growing bump, changes in breast shape and size, not forgetting aching, sore feet can mean that when searching for maternity wear, a fusion of both comfort and style is a must. On-trend pieces that work with your evolving body shape provide functional garments that can be worn throughout your pregnancy, as well as being versatile enough to be utilised postnatally. With that in mind, we've collated a list of the best places to buy pregnancy clothes.
ASOS
There's no need to worry about pregnancy ruining your style. Maternity can be stylish and comfortable, especially when you shop at ASOS Maternity. Here, you'll find everything you need, from expandable jeans to bump-flattering swimwear. Need a nursing bra or top? Take a look at the Mamalicious line. If you're searching for a pretty maternity dress, New Look Maternity is your go-to. With a vast array of clothing for pregnancy, ASOS Maternity will compliment your bump and help you to maintain your personal style.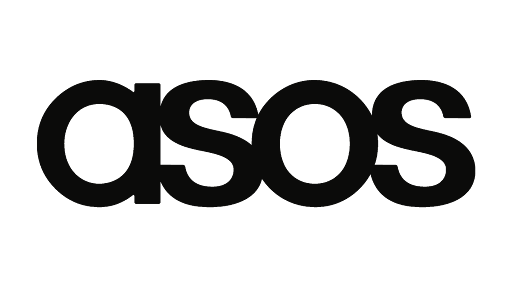 Seraphine
Every woman should feel amazing throughout pregnancy. Seraphine helps you to achieve that by developing innovative maternity and nursing products to make you feel confident and comfortable in your body.
Seraphine's fashion-forward maternity pieces are specially designed to help you to maintain your style. Whether you love everyday essentials or show-stopping evening clothes, you'll discover chic garments for every occasion.
Seraphine believes that women deserve to feel comfortable. Their clothing is designed to grow with you, so you can feel wonderful at every stage of your pregnancy.
New Look
New Look makes the latest trends accessible for all customers. With suppliers based all over the world, new pieces are dropped regularly to ensure the very best looks are on offer. For maternity wear, you'll find an extensive range of garments, from functional maternity bras to dresses and daily staples.
Designed for all stages of pregnancy, pieces are created to provide comfort, style, and adaptability. Each item accommodates your bump, whether you need a formal wrap dress or casual easy-to-wear top. There are even post-pregnancy garments on offer too.

Boohoo
Boohoo's maternity range keeps your style fresh during pregnancy. Discover chic maternity wear for every occasion. Wear comfortable maternity dresses from day to night, find essential daily staples and wear warm winter knits throughout the cold season. There's even bump-flattering denim and stylish coats to stay cosy too.
Every week, Boohoo releases over 500 new products, ensuring customers have access to the latest must-have trends. Fashion is meant to be fun and Boohoo enables women to have their dream wardrobe at a fraction of the cost.

Vertbaudet
Pregnant ladies can fulfil their fashion needs at Vertbaudet. No matter how far along a woman is in pregnancy, she can enjoy a variety of stylish, comfortable maternity wear. From everyday basics and office wear to chic dresses and jackets, Vertbaudet has it all.
They particularly pride themselves on nursing garments. Many pieces are suitable for both during and after pregnancy, including nursing tops featuring discreet flaps for easy nursing of the baby. There's also fun yet practical maternity dresses with breastfeeding panels for seamless accessibility, as well as a collection of nursing bras with clip fastenings for simple, fuss-free feeding.

MORI
MORI's maternity clothing range, mama by MORI, has been designed and created by mamas for mamas. Their aim in designing this collection is to empower mums to be on their journey to motherhood, supporting you to embrace every stage of pregnancy as your body grows and changes. Innovatively designed to be soft, comfortable, supportive and flattering, using only sustainable, high-quality fabrics, MORI ensure your maternity wear will last all the way through this pregnancy and the next.