Preparing For Birth: How To Prepare For Labour
The foundation for optimising your maternity care is to prepare for everything about labour, birth, life with a newborn and your recovery. There is so much information available, but where do you start? Our midwives have created a step by step guide to preparing to give birth, packed full of useful information and tips.
Preparing for labour in 7 steps
explore our other collections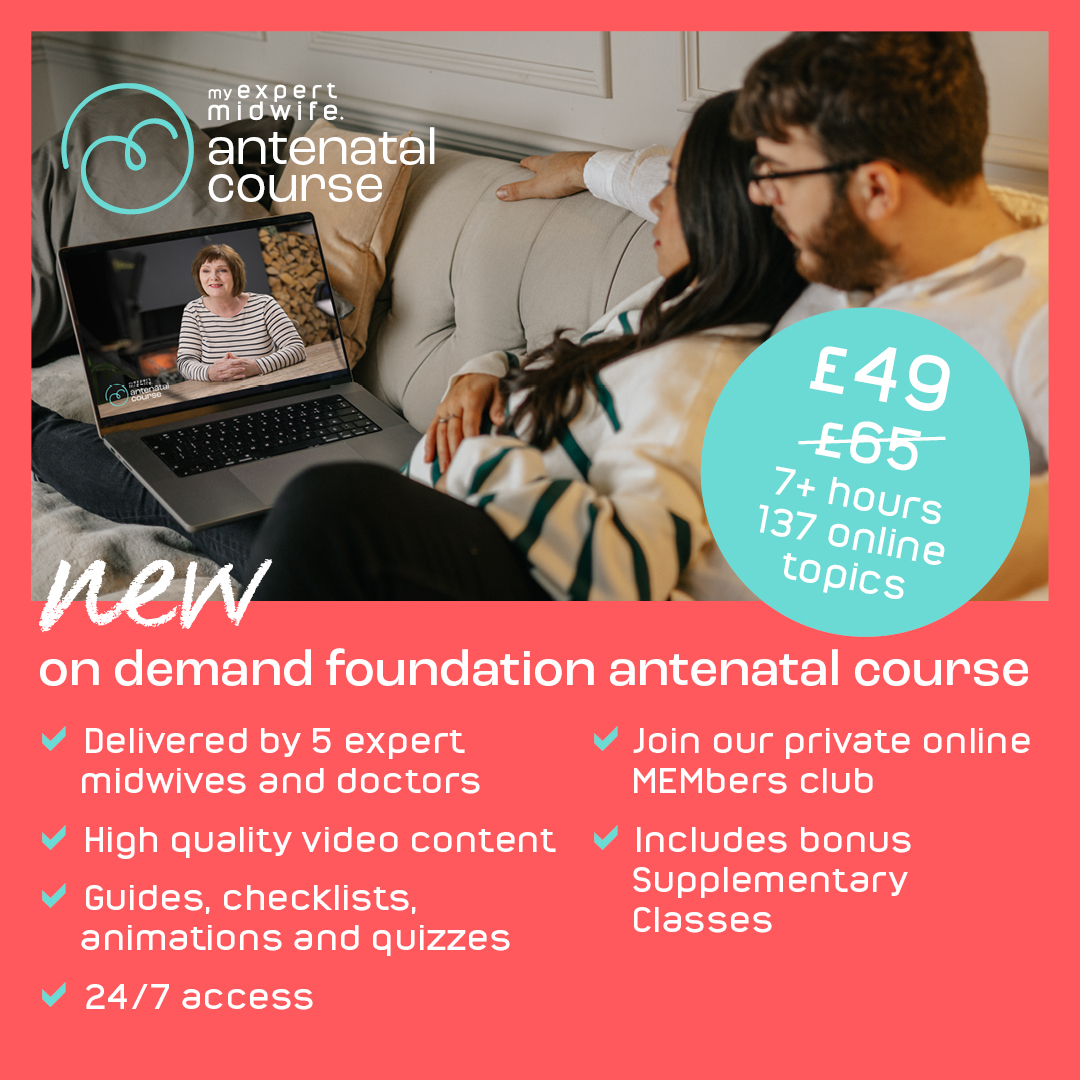 Antenatal classes will help you to gather all the knowledge you need for labour, birth and your journey into parenthood. Starting to research antenatal classes from week 24 will give you plenty of time to find one that gives you the best evidence and advice. Our classes are on demand so you can choose when to watch, if you want to binge the whole thing in one weekend or watch topic by topic whenever you choose - you can pause and pick up where you left off or dip in and out for instant access to your expert midwives and doctors, even during labour.
137 online topics
7+ hours of video content
5 Midwives and Doctors, all experts in clinical or parent education
Guides and checklists
MEMbers Club - our online forum
Animated explainers
24/7 access
Find out more here.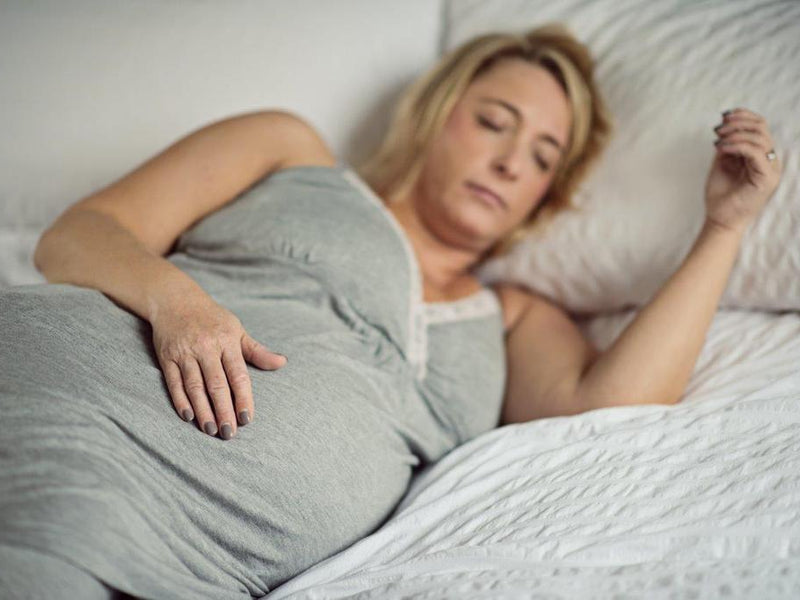 Mentally preparing for labour
It's important to feel mentally prepared before you go into labour. Prioritising your sleep so you feel well-rested is key and spending time relaxing will help you feel in the right mental place to begin the journey of labour and beyond to motherhood. Hypnobirthing, which is a range of breathing, visualisation and relaxation techniques, can help release fear, stress and pent up worry allowing your body to work effectively during birth. Many women have found these techniques invaluable in helping them to focus their minds and stay calm during labour. Regular pregnancy massage has also been shown to reduce pain during labour and to make labour quicker and easier, as well as helping to relax your mind and body, and improve your wellbeing.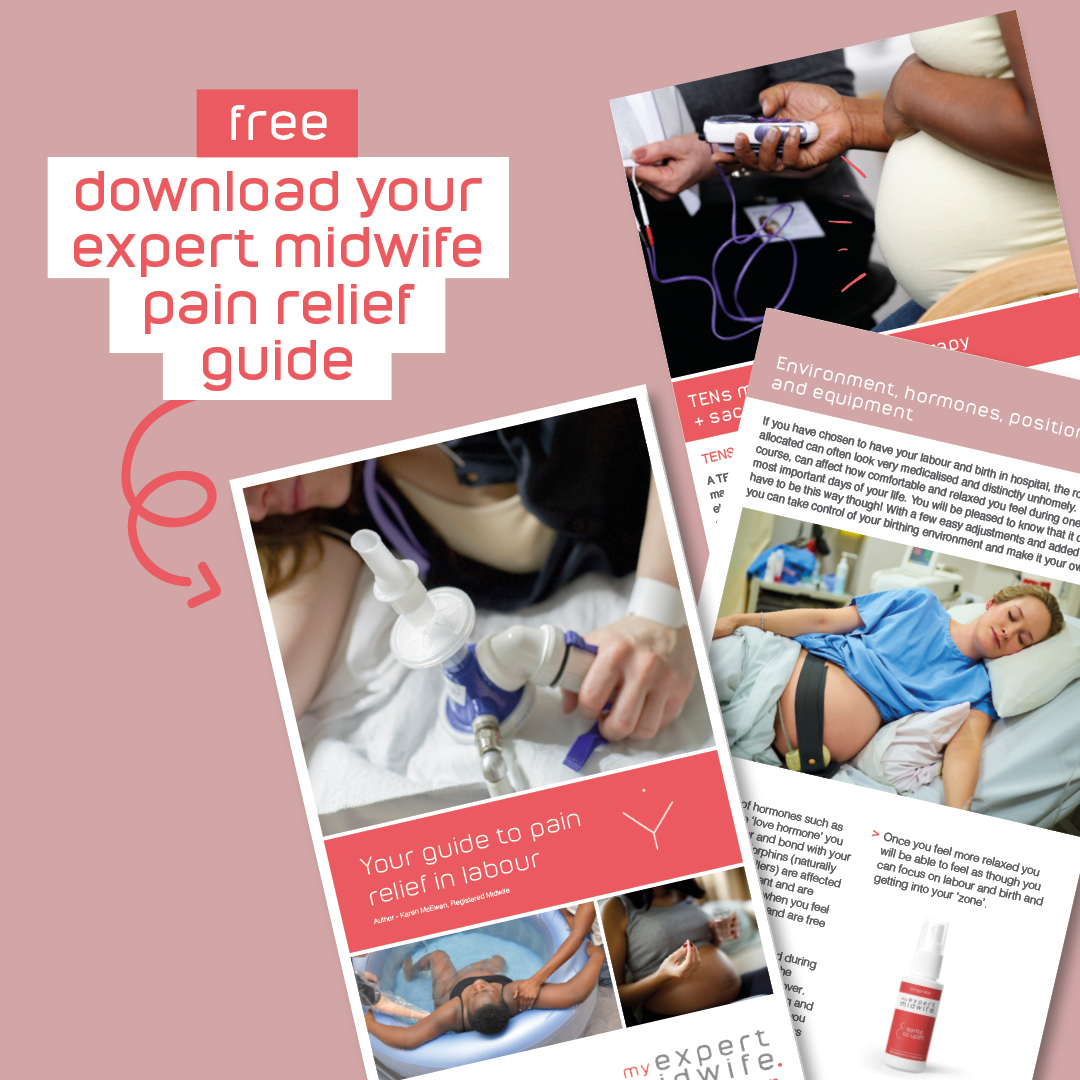 Understand your options for pain relief
There are many types of pain relief available to use during labour, including non-pharmacological and pharmacological pain relief. It's important to know what is available so you can make the right choice for yourself when you're in labour. Your options for pain relief range from birthing pools to aromatherapy, epidurals and more. Download our free pain relief guide to learn more.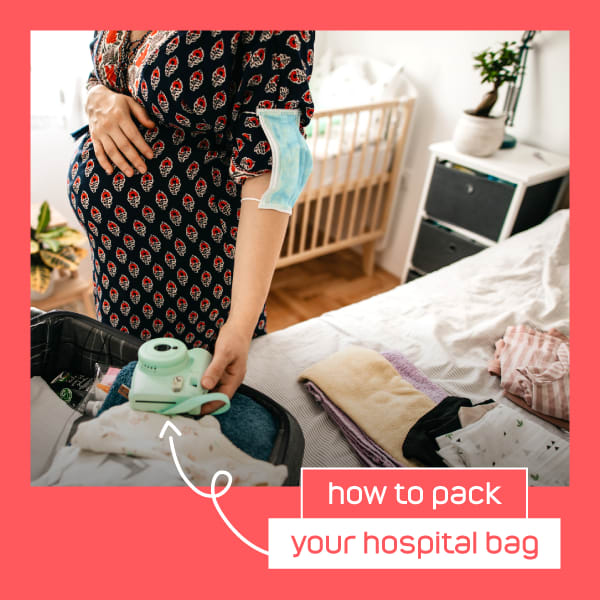 We recommend packing your hospital bag before week 37 of pregnancy. That way, you know you have everything you need ready to go should you go into labour early. You'll need a main bag containing everything you need for labour, post-labour and your baby. Plus, your baby's changing bag and your birthing partner's hospital bag. To save you some time, we've listed out everything you'll need to pack in your hospital bag here.
Ask your doctor and midwife any questions
If you still have questions or concerns in the lead up to your labour and birth, you can ask your midwife or doctor for advice and information. We've created this handy E-book on preparing for labour that is packed with information and tips to help you feel confident and prepared for your birthing journey.
4. Make a birth plan
Once you have gained the information from your antenatal classes, you can use it to make your birth plan. This will map out and inform those caring for you about what matters to you and what you want during your birth and recovery period. Your birth plan should include all the choices you make about labour, including:
To help you think about what to include and how to build your plan, watch the video of our in-house midwives, who have lots of advice and tips.
3. Prepare your body for birth
If you are preparing for a vaginal birth, you may want to consider perineal massage to reduce the risk of tearing during labour. Approximately 85% of women will sustain some form of perineal trauma during vaginal birth. Performing regular perineal massage from week 34 of pregnancy is proven to encourage the skin and muscles around the perineum to stretch more easily during childbirth, reducing the severity of tearing or the need for an episiotomy - a cut made to the perineum to widen the vaginal opening for the baby to be born. Buy a good quality perineal massage oil if planning to try perineal massage, such as our midwife-developed Peri Prep Your Bits.
save 20%
free e-book + webinar
£83.00 worth £104