helping you expertly care for newborn
We are here to support you with our expert midwife advice, midwife developed products so you can expertly care for your newborn from those early days and weeks, to the benefits of skin to skin, looking after your babies bottom and the benefits of breastfeeding for your newborn.
You've spent nine months preparing for the birth of your child - picking a name, planning the nursery, buying clothing - getting ready to welcome him or her into the world. But, have you thought about what happens when your baby arrives? The reality for some – especially when you take your baby home for the first time – can be a scary experience. This doesn't need to be the case. Here's a short guide on what to expect – for you and your baby – during your first week as a mum.. This guide covers:
your babies sleeping pattern
managing your pain
your hormone crash - baby blues
Bleeding, tiredness, help at home and visitors
keep reading below to find out more on how to look after your newborns skin, the benefits of skin to skin and lots of other helpful resources to help you expertly care for your newborn from webinars, to blogs to general top tips.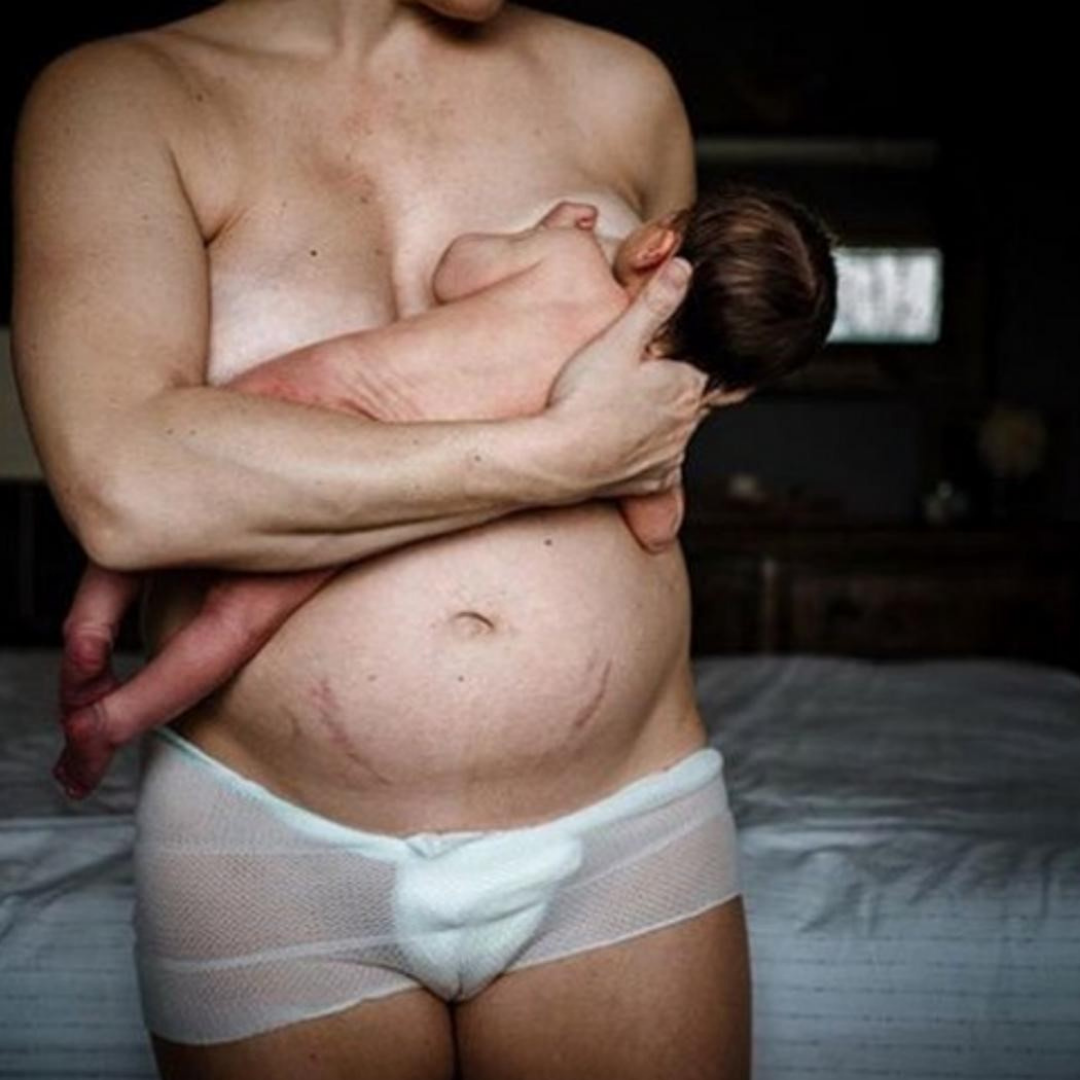 how to expertly care for your newborns skin
"Skin to skin contact with your baby is not just for straight after the birth. Using skin to skin during feeding and soothing your baby can help with bonding and can be provided by partners and family members too." Karen McEwen, registered midwife
Their microbiome
In order to build their microbiome (which will, in turn, help develop their immune system), your baby's skin and gut needs to be colonised by friendly bacteria and other microbes. By keeping the environment too sterile, we risk inhibiting this. Therefore, it is important to find the right balance.
Their skin
As babies need time to absorb vernix (the white, creamy substance that coats babies' skin at birth) and to enjoy as much skin-to-skin contact as possible, it is best to postpone their first bath as long as possible (the WHO recommends at least 24 hours).
A daily 'top and tail' is recommended and using clean, warm water is best for both rituals. If you wish to use a baby wash, make sure you choose one that it is as natural as possible, free from nasties and non-foaming. Pay special attention to your baby's skin folds (in neck, arms, legs, chest, buttocks, etc) when cleaning and ensure you dry these areas well. Only the outside of your baby's ears should be cleaned. Using cotton swabs is strongly discouraged.
Good nappy care
You can avoid irritation by changing your baby's nappy regularly and always as soon as possible after they've had a poo. Limiting the use of wet wipes and using cottonwool/a washable sponge with warm water will also help. If you have a little girl, always wipe front to back and gently clean the folds in their vulva, without rubbing.
Feeding
Your breasts don't need to be 'squeaky' clean to breastfeed your baby. Rinsing them with warm water and changing breast-pads regularly will suffice. Also, try to only use nipple balms that do not need to be wiped off before feeding. If you are formula feeding, ensure all feeding equipment is thoroughly washed before sterilising it and pay attention to the surfaces on which you prepare your baby's feeds, as contamination can occur easily.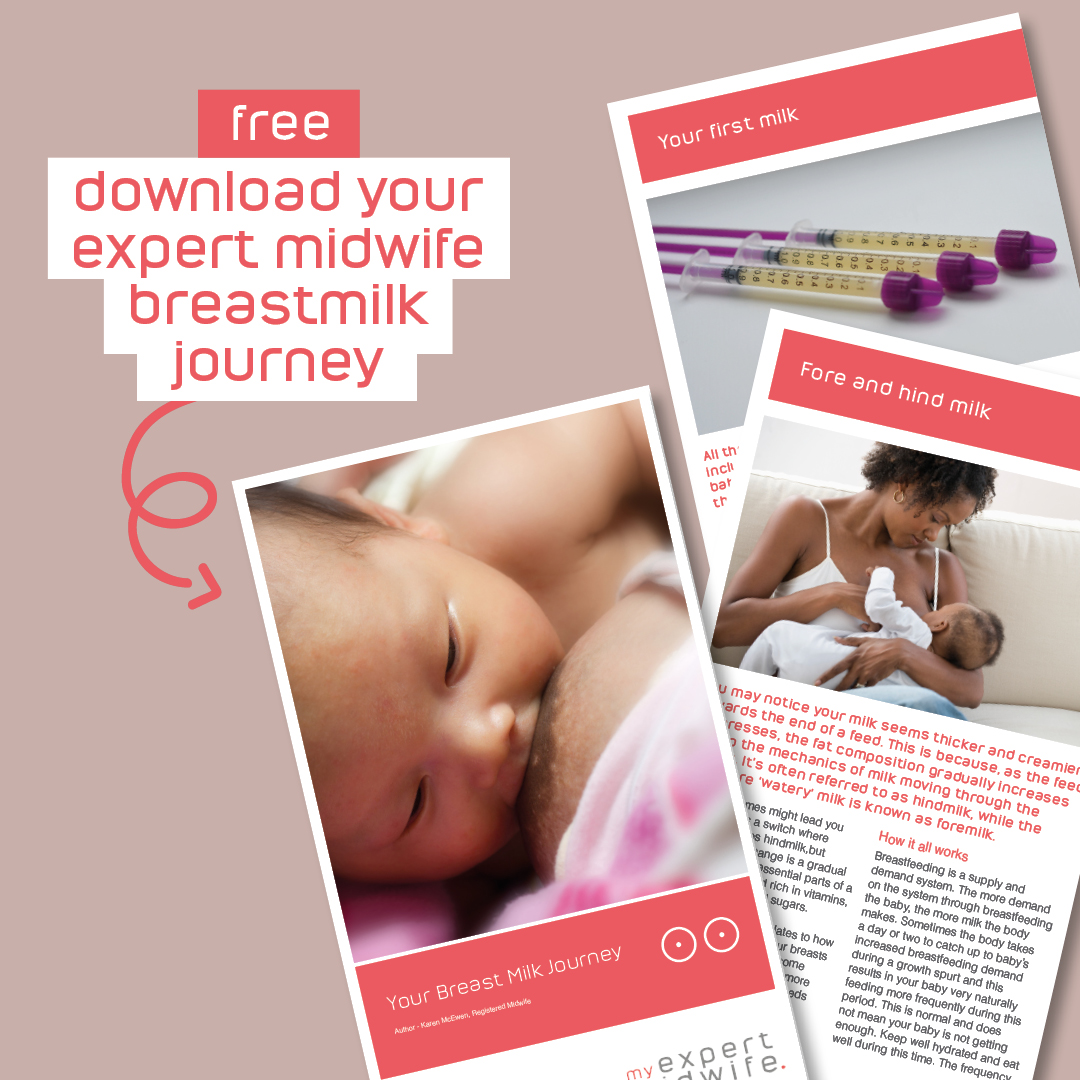 how breast milk contributes to the short and long-term development of your newborn
All the milk that your breasts produce is breast milk, including colostrum, and is designed to sustain your baby, build their immune system, and contribute to their short and long-term development.
As your baby's first food, you might expect your breast milk ingredients to include basic essential nutrients, such as carbohydrates, proteins, and fats, as well as water to keep them hydrated, which it does. But breast milk is no ordinary food – it has more value than nutrition alone. Colostrum is often thought of as separate milk to "breast milk" but in fact, colostrum is just the name of the first milk you make. You may have heard names for your breast milk such as colostrum, mature milk, fore milk and hind milk. Well, they are all breast milk, and they are all tailor-made to your baby's specific needs for their age and current demand that day. Growth, illness, and environment can all influence your breast milk composition.
To learn more about the your breastmilk journey and how this can help care for your newborn download our FREE mini breastmilk journey guide it is formatted to be read easily on your mobile.
award winning nappy cream
Protects and softens your baby's skin at every nappy change, helping to relieve soreness and redness. Most babies experience nappy rash at some point, if not regularly, which can mean soreness, redness and irritation.
Our midwife developed, Mother & Baby 2021 Gold award winning best nappy cream is rich but simple, and provides gentle, effective relief and protection, helps to protect skin and soothe soreness.
This 100% natural, ultra-smooth serum takes care of your babies delicate skin. Contains only 5 ingredients, including medical grade lanolin for skin protection and calendula for soothing redness and sorenes. Rich but thin serum that glides on easily without dragging sore skin, one-handed dispenser is hygienic and helps when managing a crying or wriggling baby. A little goes a long way!
To read more on how to take care of your babies bottom read our our As smooth as a baby's bottom blog.
caring for your newborn - their first day
Having a baby is a life changing event – a baby is born and so are the parents.
Our Caring for your newborn - their first day webinar will take you from their first breath and the benefits of skin-to-skin contact for feeding, the microbiome and bonding, to what cues and clues your baby displays to indicate their needs in the early days. We also cover a range of practical tips including how to change nappies and different techniques to help your baby burp. You will be amazed by how much you can learn and how important those first 24 hours are for your newborn and you. Book your place today.
Our webinars are developed and taught by registered midwives here at My Expert Midwife, we believe that everybody should have access to high quality, evidence based affordable antenatal education. To see all of our webinars which start at just £5 discover our 10 plus webinar topics here.
caring for your newborn webinar - their first weeks
Those first days and weeks getting to know your baby can be joyful but equally daunting.
Join Our Caring for your newborn - their first weeks webinar to increase your understanding and self-belief. We outline how breastmilk alters to suit your baby and how to responsively feed your baby formula. We include safe sleeping and suggestions for settling baby. We explain what to look for in a nappy plus when and how to bath your baby. You will also learn the difference between what is 'normal' and what are signs of concern, who to contact and to trust your instincts. Book your place today.
Our webinars are developed and taught by registered midwives here at My Expert Midwife, we believe that everybody should have access to high quality, evidence based affordable antenatal education. To see all of our webinars which start at just £5 discover our 10 plus webinar topics here.
save 10%
softening + protecting
£33.00 worth £37.50
soothing + protecting
£16.50 30ml