helping you prepare + recover from a vaginal birth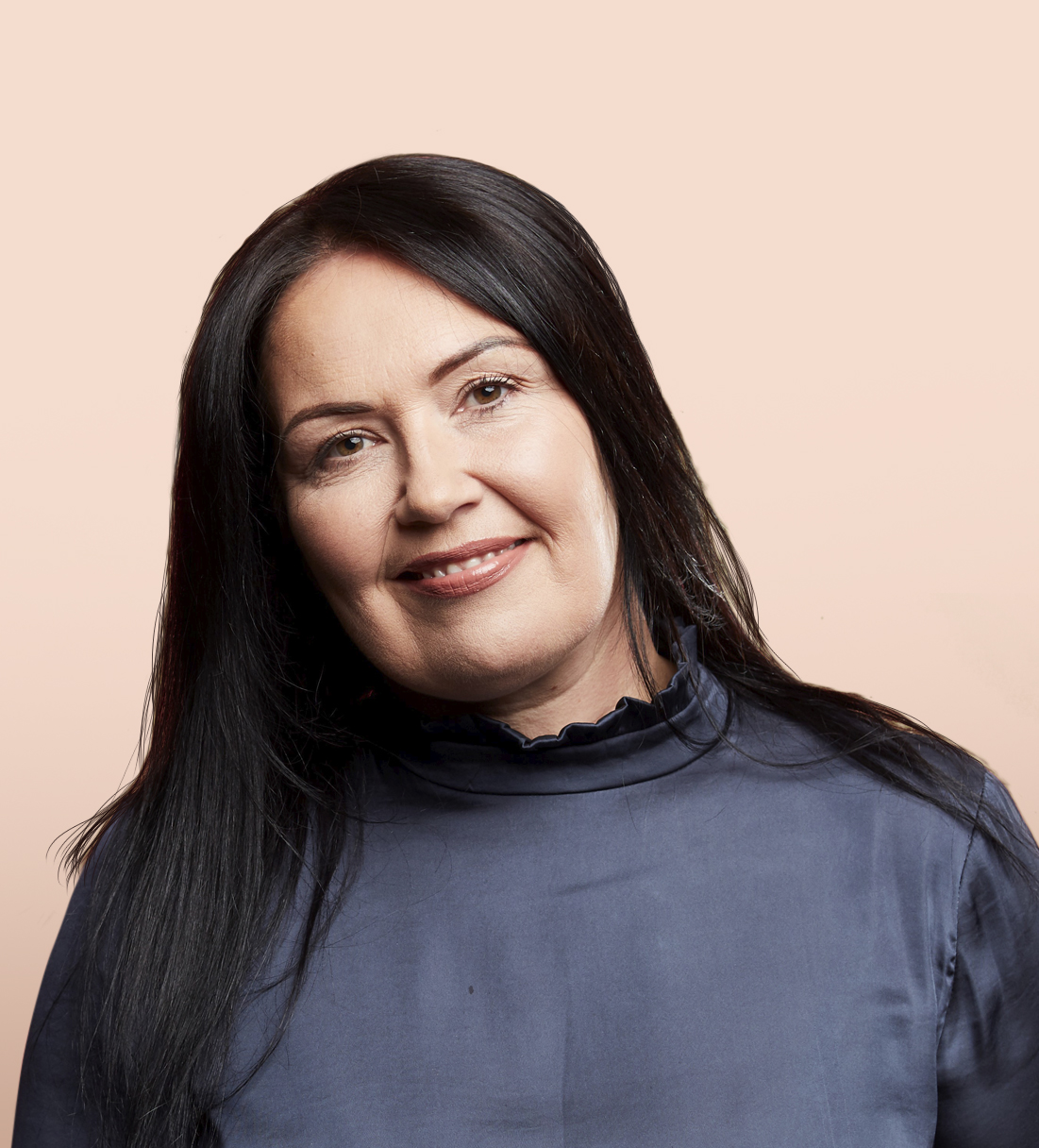 Where do you start when thinking about planning for your birth? as midwives we recommend you start thinking about your birth from 24 weeks, there are many things you need to think about:
Ask questions - understanding what your choices are for your maternity care means that you can tailor your care to your specific liking or needs which can lead to a better experience for you
Research into antenatal classes, and find the best experienced teacher who can help develop you and your partners knowledge and learning (normally start classes around beginning of the third trimester)
Researching how to build a birth plan and what to include can help you prepare both physically and mentally, and can include things like types of pain relief, types of birth, birth positions, and so on.
If you are having an elective C-section you can also plan for this too to tailor your needs but most importantly prepare for your recovery which can take longer than a vaginal birth recovery. Visit our how to prepare and recover from a C-section page to learn more.
Prioritising your recovery, our midwives are passionate advocates for making time to recover as it can help you both physically and mentally through those early days and weeks.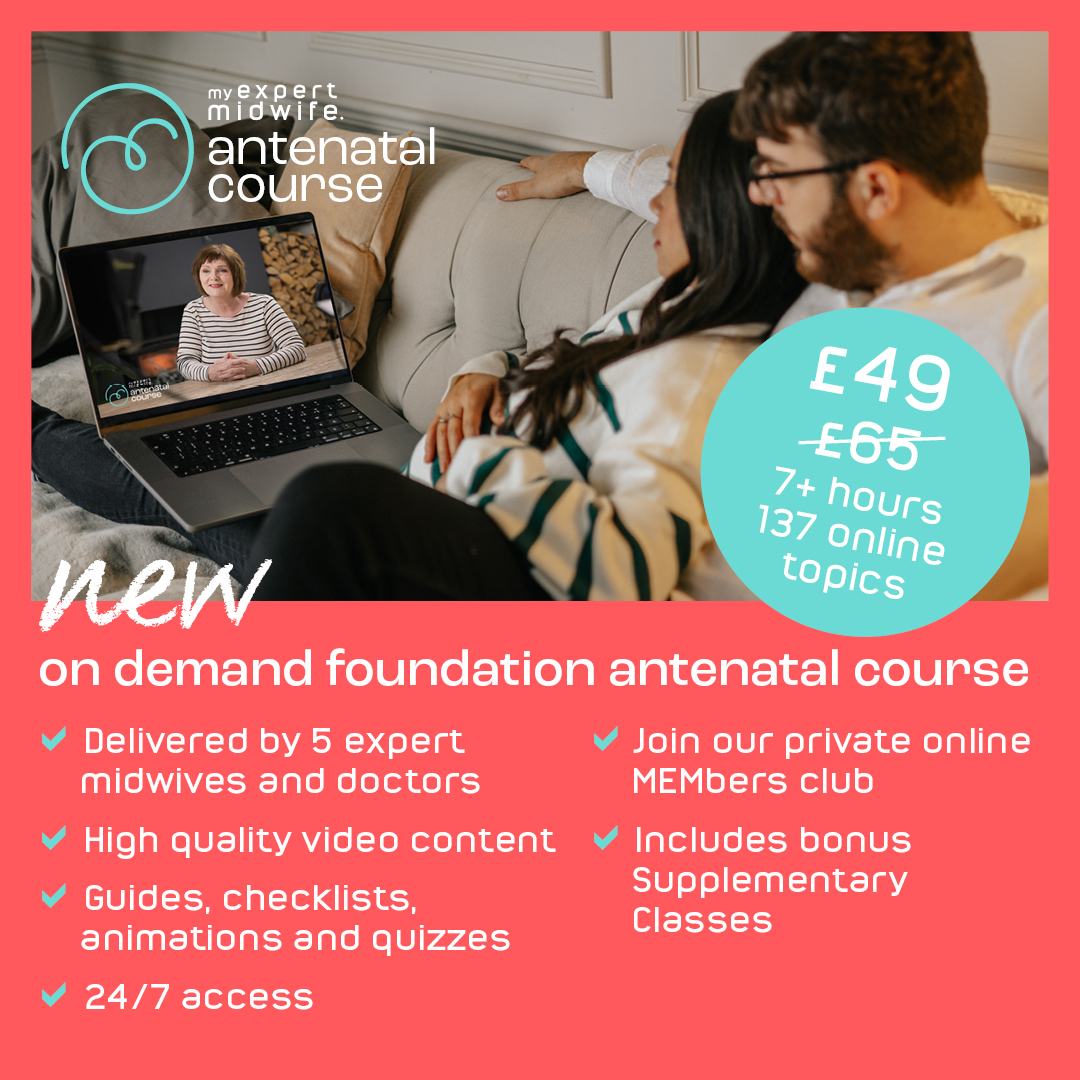 start researching your antenatal classes from 24 weeks
The foundation for optimising your maternity care is to prepare for everything about labour, birth, life with a newborn and your recovery. There is so much information available, but where do you start? Starting to research antenatal classes from week 24 will give you plenty of time to find one that gives you the best evidence and advice. Part of your planning may also include building a birth plan and understanding what your choices are. Our midwives have created and collated lots of information and tips that will help you start thinking about what is right for you.
Its recommended that your antenatal classes are completed by week 36 of pregnancy.
With My Expert Midwife antenatal education and webinars you will be able to pick and choose what is right for you, from as little at £5 for a 60 minute webinar.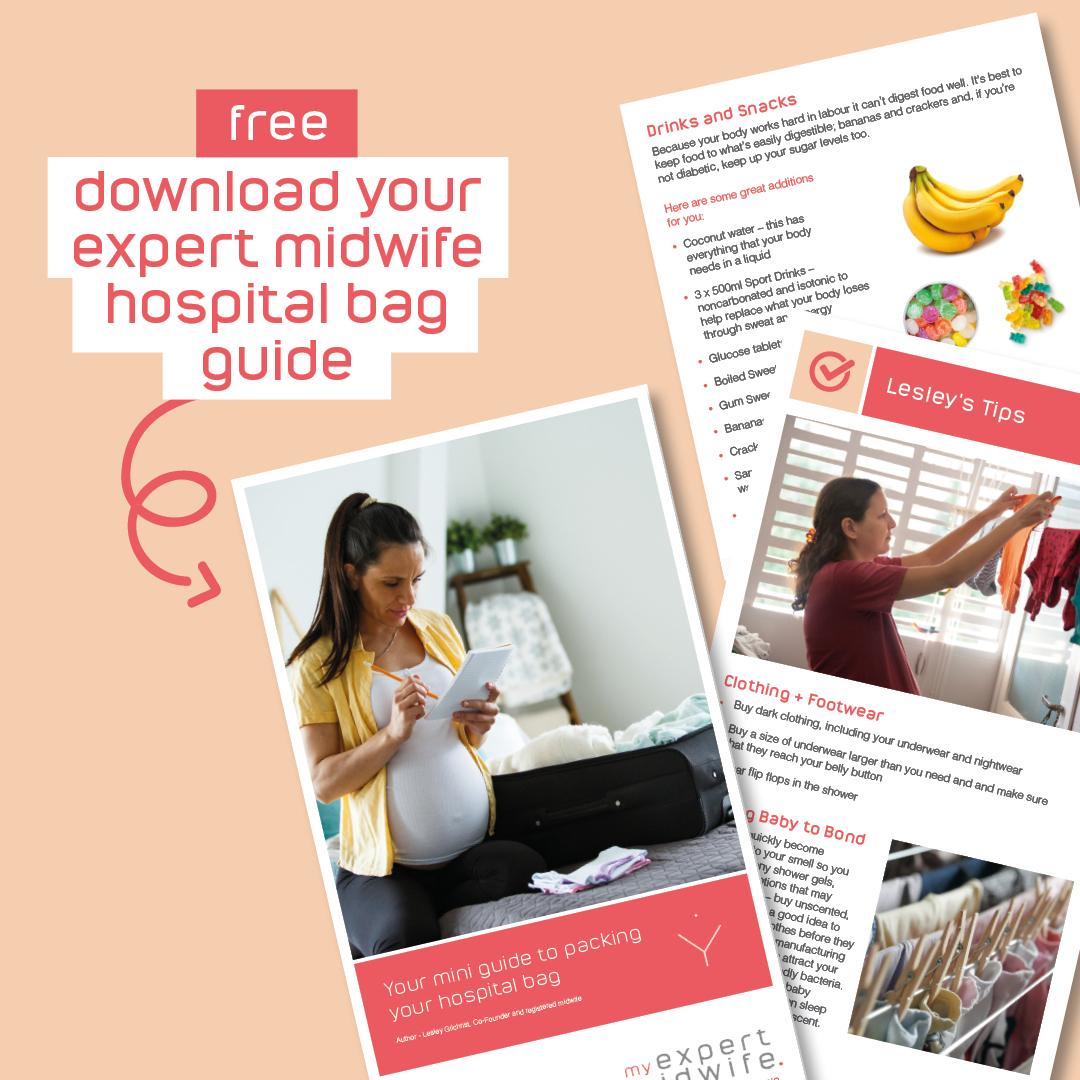 get your hospital bag ready by week 37 - download your FREE mini guide to packing your hospital bag
Preparing for the birth of your baby, especially your first, can be a confusing time. With so many different products on the market it's difficult to know what you really need. So Lesley Gilchrist Co-Founder and Registered Midwife has put together her 'expert hospital bag hacks'.
At My Expert Midwife, we have a collective 40+ years experience of pregnancy and birth, we know exactly what you'll need for your labour and birth; and not just for you, but for your partner too. Let's start with the practicalities. In labour you don't want to have to think about anything other than your labour, so all our hacks make sure that it's as easy as possible.
We recommend you hospital bag is packed by 37 weeks, this mini guide to packing your hospital bag will make sure you only take the things you need, why not also download our printable hospital bag checklist too.
For even more information on how to pack your hospital bag visit our dedicated resource page.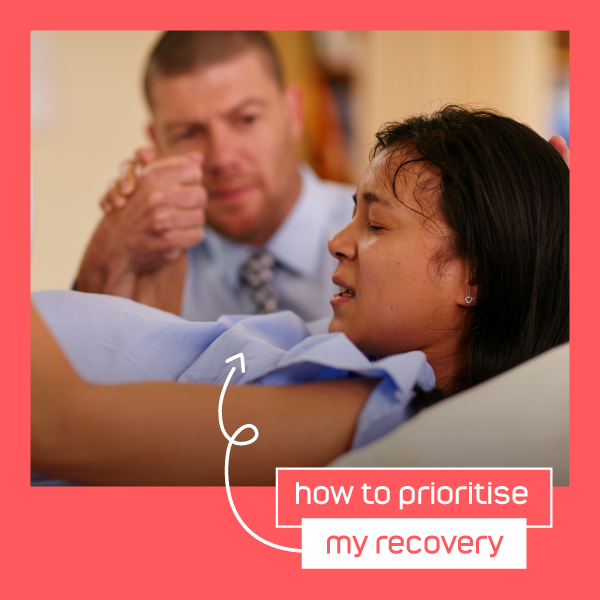 prioritising your recovery after a vaginal birth
We often hear about how hard things can be physically and emotionally after childbirth, so we want to help you prepare for the realities of your postnatal recovery. Looking after yourself well post- birth will promote the recovery process. Regardless of the type of birth you have had, your body has done something amazing, but strenuous and now needs you to take extra care to help with the healing process. Your emotional wellbeing should also be nurtured by taking things more gently.
Here are some top tips and blogs written by our team of in-house midwives to help you prepare and recover.
Planning 30 minutes a day just for you will help:
Build this time into your daily routine from the start.
Ask your partner or a family member to spend a regular 30-minute time slot with baby.
Take yourself for a lie down/ warm bath/shower or short walk - whatever helps you to relax best.
Stick to this routine so you, your baby and your family expect it each day.
to learn more visit our 'how to prioritise your recovery' page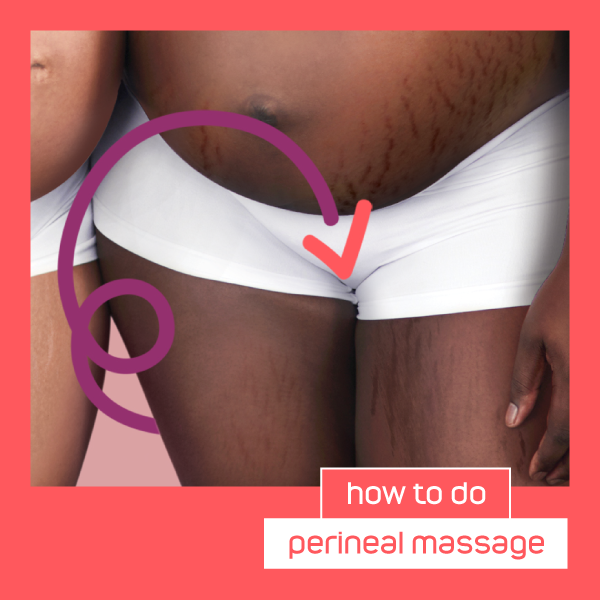 Preparing your perineum before birth can help stretch the skin and muscle and so reducing the risk of tearing or need for an episiotomy. Here are some tips on perineal massage that will help you get prepared for your baby's birth:
Start perineal massage at week 34 of pregnancy
Find a perineal massage oil. You can use one specially blended and designed for perineal massage or an oil such as almond oil
Make time to do this 3 or 4 times a week
If you struggle to do this yourself, you can ask your partner to help
For more information on why and how to do perineal massage visit our perineal massage page
Let's talk about tearing with Lesley Gilchrist + Karen McEwen
Watch now to listen to everything about tearing with our midwife and founder, Lesley Gilchrist and our in-house midwife Karen McEwen!
We discuss strengthening your pelvic floor, preparing it for birth, perineal massage, birth positions to lower the risk of tearing, types of tearing and stitches, pain relief in recovery, and much more!⁠ Take a watch!
save 20%
free e-book + webinar
£83.00 worth £104
Labour + recovery essentials
This midwife developed and curated hospital bag set will help you through labour and provide instant relief after birth and those first few days and weeks postpartum.
Bringing together Spritz for Labour and Labour Rollerball to support the early stages of labour and can be used in conjunction with the breathing techniques you will have learnt in your antenatal classes, our award winning; Spritz for Bits for instant post birth relief for the perineum, Soak for Bits for those first few postpartum baths, both developed to relieve soreness and aid recovery, whether you have had a vaginal or a c-section delivery. Spritz for Clean Hands which kills 99.9% bacteria, protecting hands without drying them out. Delivered in a My Expert Midwife highly durable clear toiletries bag, making it easy to find what you need, when you need it whilst in hospital and at home.
This collection also comes with a FREE Recovery e-book and acces to two webinars of your choice. Looking for inspiration or guidance then why not download or view our midwife skincare and advice guide that supports you from the first trimester to recovery.
Your hospital bag essential
Chances are you'll be quite sore after childbirth because of stretching, bruising and swelling, even if you don't have a tear or episiotomy. This midwife developed and mum approved, multi-award winning Spritz for Bits contains natural essential oils including lavender to soothe, tea tree oil for its antibacterial properties, witch hazel to promote healing which work together to help soothe discomfort after childbirth.
Feels pleasantly cool and soothes soreness
No mess dispenser even sprays upside down
Add Spritz for Bits to your hospital bag checklist or buy as a baby shower gift.
Spritz for Bits is a hospital bag essential, it can also be used to soothe bits in pregnancy including swelling, itching and also piles. Spritz for Bits is multi-award winning, most recommended perineal spray. Read more on how you can use Spritz for Bits in pregnancy, birth recovery and beyond.
labour + birth essentials
save 15%
+ free e-book
£42.00 worth £50
recovery after birth
£24.50 750g