let's lift the lid with our lets be honest series
We're on a mission to lift the lid on many taboo topics, lets be honest not everything that happens in pregnancy, birth and the post-natel period is easy to talk about or address. Our expert midwives are here with you every step of the way to normalise these topics and help everyone talk about then openly or help you get the support you need!
Discover our expert midwife FREE downloads
We recognise that preparing for the birth of your baby takes a lot of thought and planning, especially if this is your first baby. Our team of inhouse expert midwives have written a mix of FREE downloadable guides and printable checklists to help you prepare for birth from perineal massage, to understanding pain relief options for when you are in labour so you can make the right choices, to preparing your hospital bag and becoming a new mum.
click here to download your free guides today.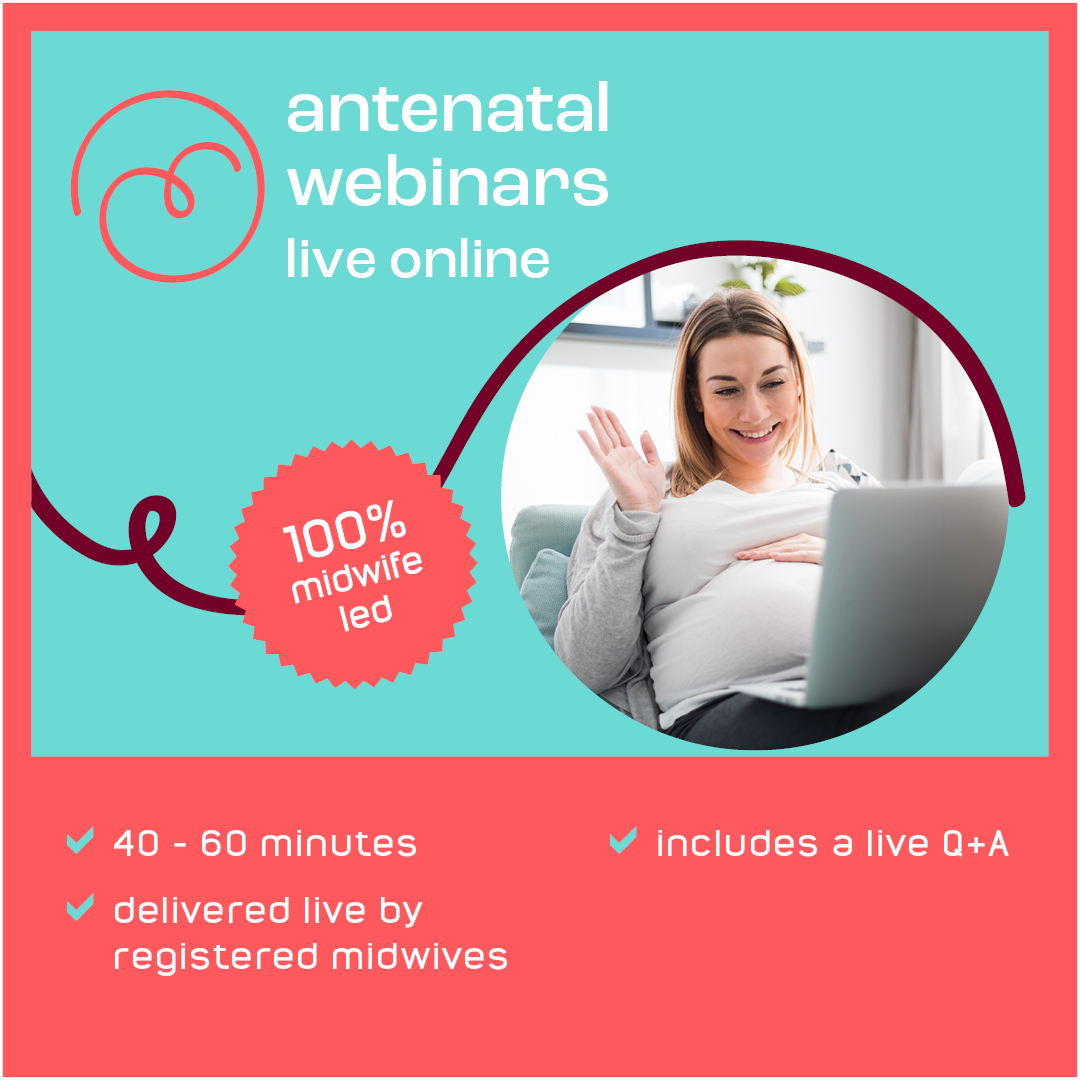 100% midwife led, evidence based antenatal webinars
Things you want to know in pregnancy but daren't ask!
Join our in-house midwife, Cathy Tabner and broadcaster and mum, Sarah-Jane Crawford where we discuss everything from constipation, weeing, UTS's, discharge, maternal mental health, perineal massage, C-sections and the importance of communicating with each other !⁠Take a watch!
You can also read our midwife trouble shooting guide to your bits in pregnancy, from itching to swelling to soothing piles we have it all covered!
How well do you know your bits? Really!
Join us to discuss everything about your bits with our in-house midwife, Karen McEwen and DJ and mum, Ashley James! ⁠
Get ready to talk all about the anatomy of the vagina, and what to call all the 'bits', to birthing positions, incontinence, prolapse, recovery and stitches, sex after birth and much much more!⁠ Take a watch!
If you want to learn more about your bits download our midwife guide to perineal health or visit our know your bits resource page.
Why it's time to talk about tearing!
Join us to talk everything about tearing with our midwife and founder, Lesley Gilchrist and our in-house midwife Karen McEwen!
We discuss strengthening your pelvic floor, preparing it for birth, perineal massage, birth positions to lower the risk of tearing, types of tearing and stitches, pain relief in recovery, and much more!⁠ Take a watch!
What to expect in the 4th trimester
look after your bits!
Getting to know your bits might not be something you want to think about or discuss but many women will notice changes throughout pregnancy, and the sooner you get to know them you can look after them and also prepare them too! Our
guide to your anatomy
will help you and
our guide to looking after them
will help you soothe them too!
Soak for Bits
developed to relax an aching body and soothe your bits through pregnancy and your first bath after a vaginal birth.
PLUS FREE EXCLUSIVE EXTRAS: a choice of 2 webinars worth £5 each and 2 FREE e-books 'Your last 20 weeks' and 'Your Recovery' worth £6. You will receive an email once purchased with all you need to know to download your e-books and book your webinars.