new mum or soon to be? we've got you!
We are here to support you with our expert midwife advice and midwife developed range, advice and engaging videos to help you through the 4th trimester, so you can enjoy your new parent journey, from how you prioritise your birth recovery, look after your mental health and help you breastfeed with our practical tips and resources.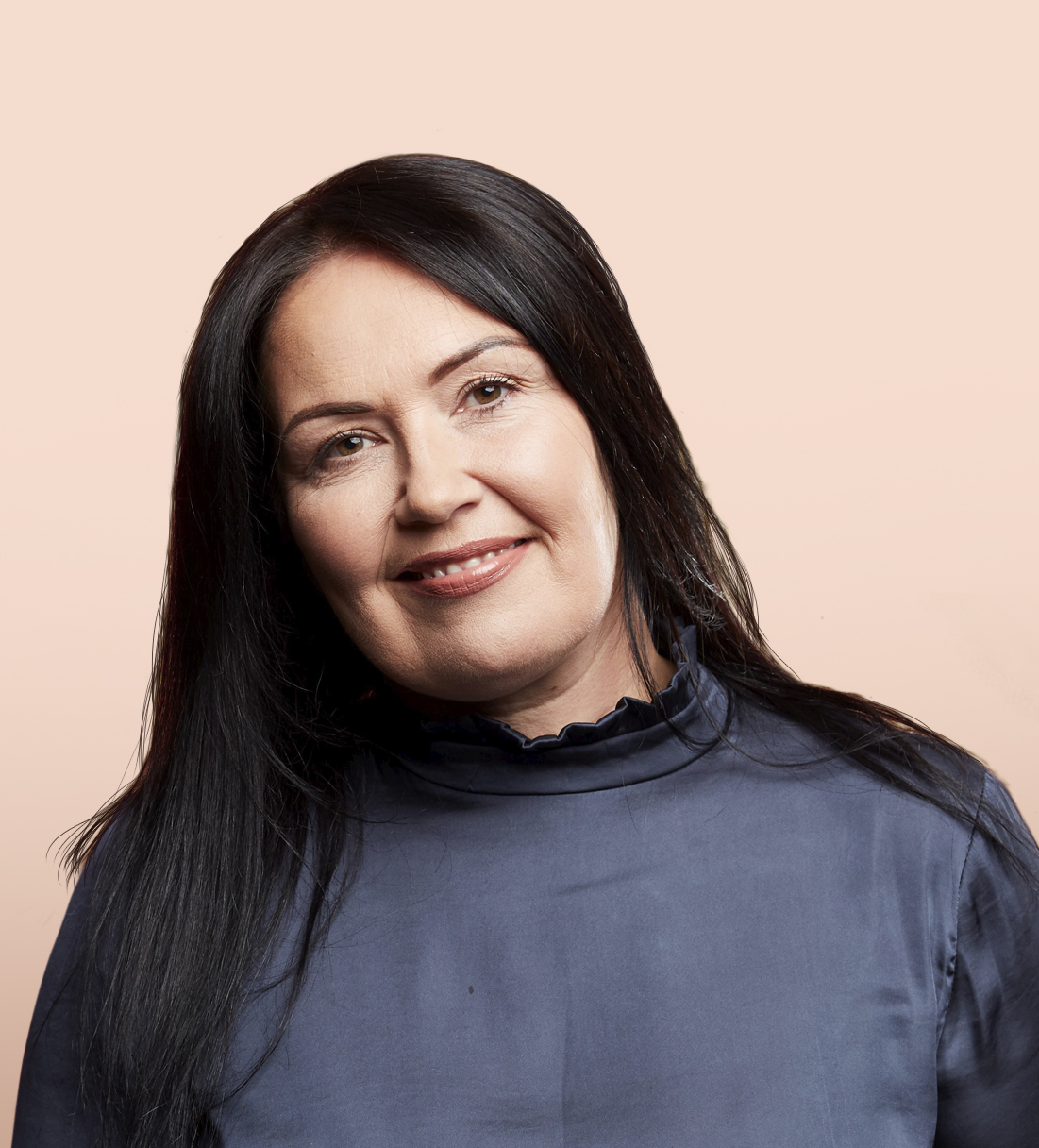 Looking after ourselves well in the postnatal period is so important.
It is quite simple: pregnancy, childbirth and looking after a newborn are demanding upon the body and the mind. Looking after yourself well post-birth will promote your recovery process. The sooner you start to feel more like you again, the better you will feel both physically and emotionally, helping you to have the optimal start to family life.
When you are caring for a newborn, you may feel as though there aren't enough hours in the day to spare some precious time for yourself, but we know how essential this is as part of your recovery.
Regardless of the type of birth you have had, your body has done something amazing and it now needs you to take extra care to help with the recovery process. So, believe in investing in yourself, not only for you but for everyone else, too.
If you are having an elective c-section or you are recovering from one visit our indepth resource page on how to prepare and recover from c-section delivery..
We also have an indepth e-book that covers both vaginal and c-section birth recovery, written by our inhouse midwife Karen McEwen - how to prepare for your recovery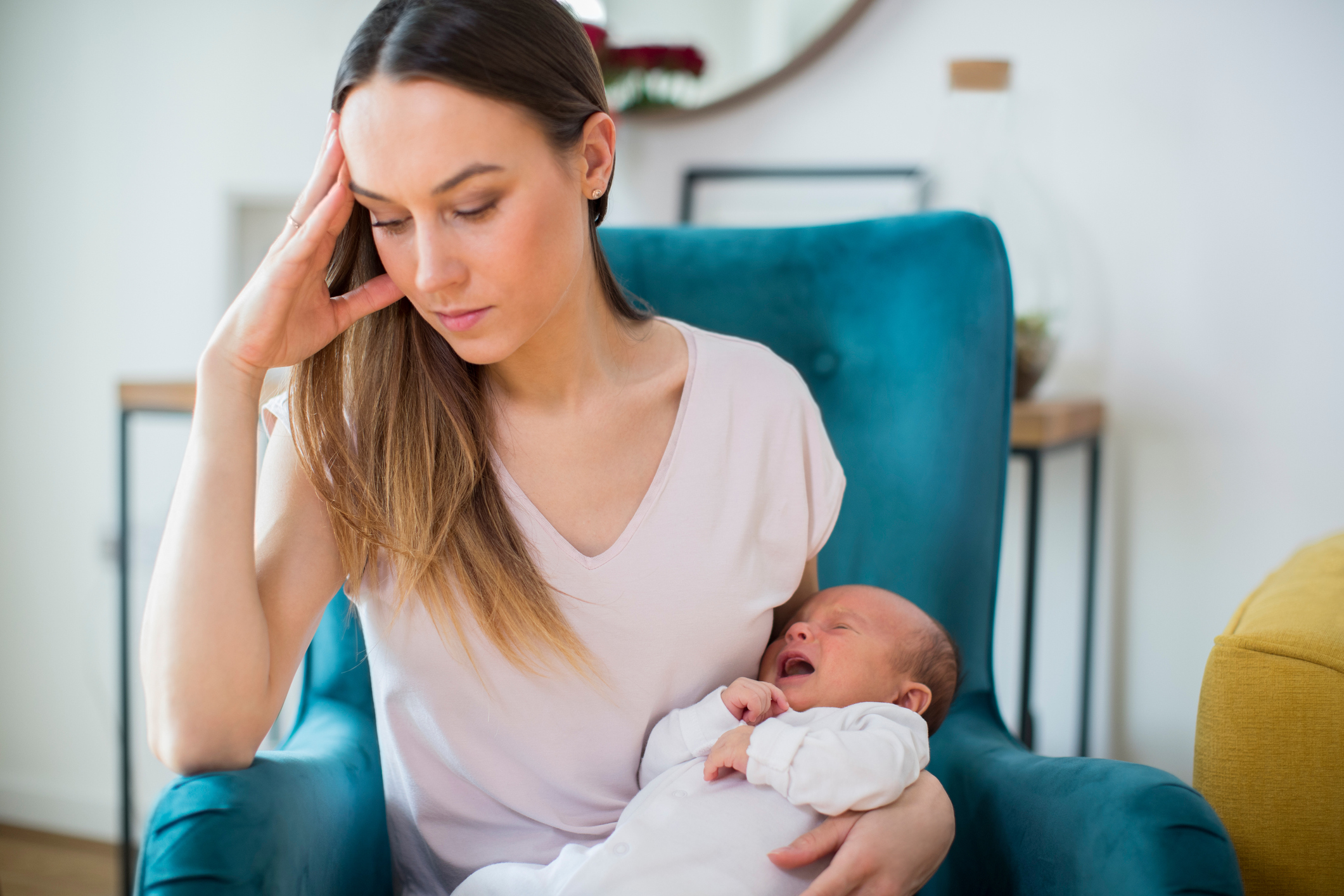 looking after you mental health post birth
About 80% of women experience the 'baby blues' soon after the birth of their baby. Sudden changes to your hormones as well as other physical factors, such as lack of sleep, pain and loss of control over your body are the main culprits.
Emotionally, there is the realisation that you have a little human who totally depends on you and needs around the clock care, the anxiety of guessing whether you're doing it right, the exhaustion of having to regularly welcome visitors and also, perhaps, of also being a mum to other little ones. The transition to motherhood is massive in every way and your selfcare is paramount. As well as your physical body, your emotions and your mind need to adapt.
The 'baby blues' usually appear on day 3 to 5 after the birth of your baby, may peak at about day 7 and disappear by the end of your second week as a mum. Symptoms tend to occur for a few hours each day and can include feelings of sadness, irritability, fatigue, feeling emotionally 'frail' and crying easily and for no apparent reason. Although normal, the symptoms you experience during the 'baby blues' period should not be minimised.
For more top tips on how to prepare for your recovery get your copy of our midwife written e-book. This e-book also comes free with every purchase of Spritz for Bits.
Geraldine, very kindly shared her first hand maternal mental health experience with us, Geraldine is a PANDAS charity volunteer, she shares her tips on how to manage it in a positive way.
"I'm Geraldine a 34, married mum of two kids aged 9 and 3. I'm originally from Northern Ireland but have lived in Edinburgh for 17 years, I am a carer in one job and a support worker for mental health in my other. I am also in my fourth year of studying for a STEM degree part time, with my degree focus mainly being on a mental health pathway. I volunteer on the helpline for the amazing perinatal mental health charity PANDAS. Looking after your mental health. It makes it sound like it is something that needs cared for, nurtured and tended to. Well actually, it is. I have learned through having my own struggles with my mental health that sometimes, little things we can do ourselves, can really help"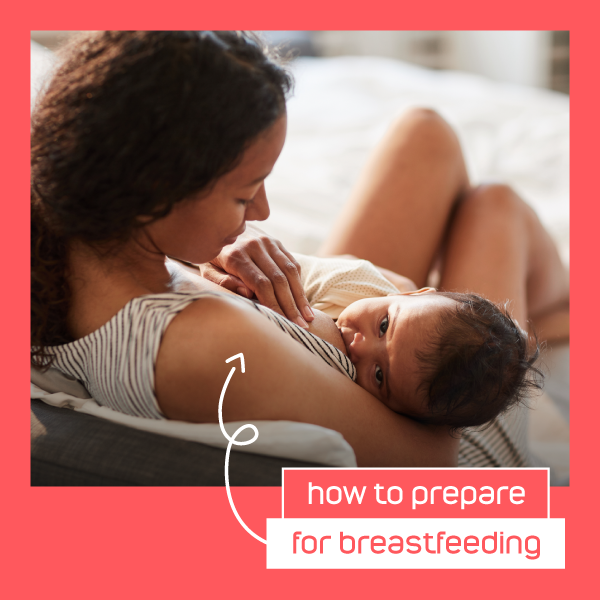 how to breastfeed and overcome challenges in the early days and weeks
Breastfeeding is something we often don't know enough about before having a baby. We have a wealth of information and resources to support you covering the benefits of breastfeeding for you and your baby, as well as how to overcome any challenges you may encounter along the way. We will help you feel prepared for breastfeeding, latch, attachment, and positioning, and how to start colostrum harvesting/hand express.
Colostrum is the breast milk that your baby receives for the first few days after birth when you are breastfeeding. Only small amounts of colostrum are needed as it is high in calories, full of antibodies for their immune system and packed with stem cells to support their development. Colostrum harvesting and hand expressing are useful skills to learn during pregnancy, as they can help you become familiar with your breasts and how they work, as well as helping to establish breastfeeding after your baby is born.
Learn more here on how to do colostrum harvesting or join one of our popular colostrum harvesting webinars.
NOTE: If you have cervical stitch or have been diagnosed with a low lying placenta/placenta praevia please consult with your midwife or doctor before starting colostrum harvesting.
To learn more visit our breastfeeding page or book onto our popular breastfeeding preparation webinar or our breastfeeding challenges and practical tips webinar..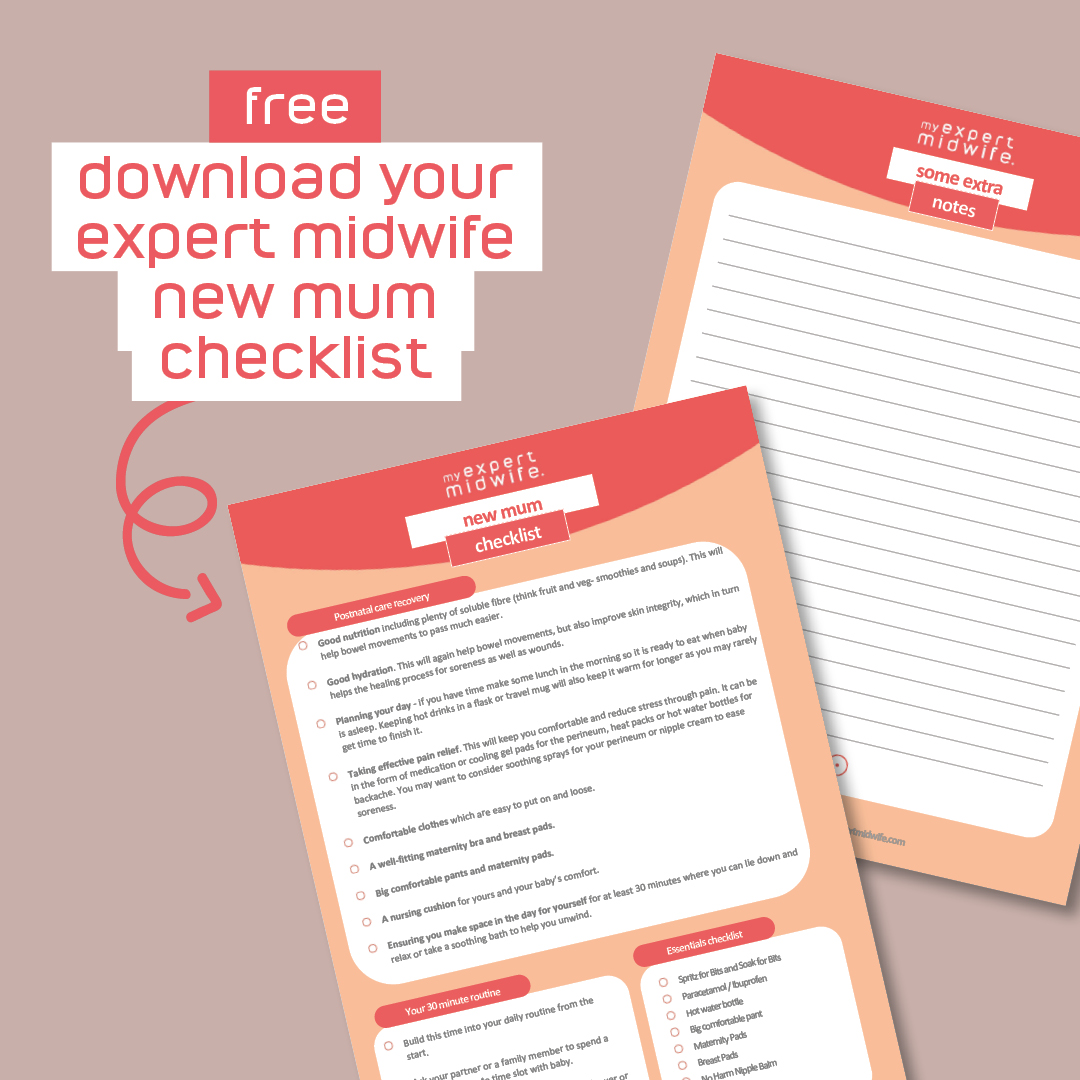 Looking after yourself postpartum will promote the recovery process. Our FREE new mum checklist gives you tips on how to prepare for your recovery, advice on building time for yourself into your routine and essentials to support your recovery. Print your new mum checklist here.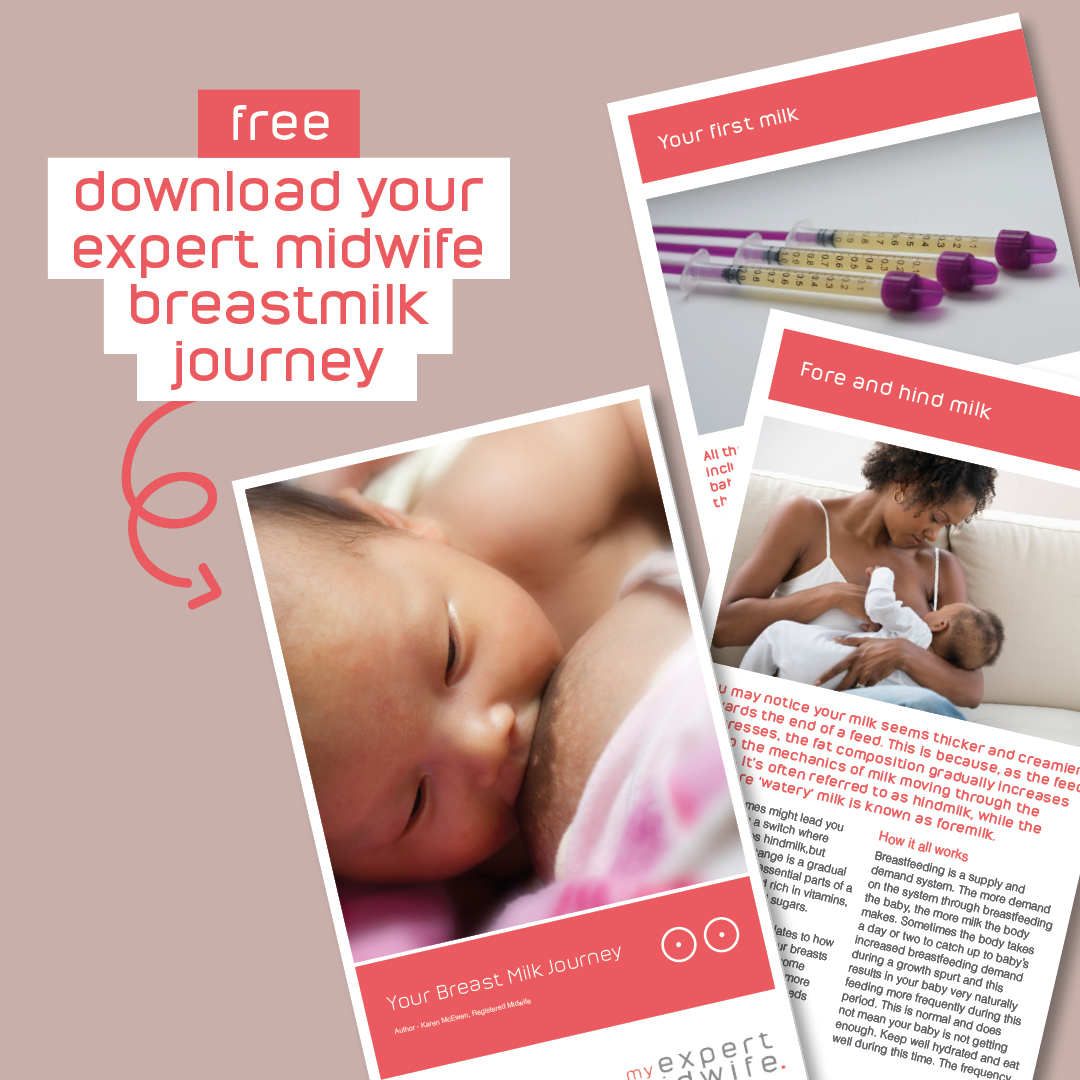 Your FREE breastmilk journey guide
This FREE downloadable mini guide covers your breast milk journey from your first milk and how to hand express colostrum to transitional and mature milk. It also provides top tips for breastfeeding. This FREE downloadable mini breastmilk journey guide is formatted to be read easily on your mobile.
what to expect in the 4th Trimester
Join us to discuss everything to do with the vagina and the 4th trimester with our registered midwife, Cathy Tabner and Lisa Parkins from @teddyhastwomams!⁠
⁠
Find out what happens to your bits during and after birth, are they ever going to be the same again?! How important rest and recovery is for healing and self care, Cathy and Lisa's top tips, and much more!⁠ watch now!
birth recovery duo
Prioritising your recovery is necessity not a luxury, and maintaining good perineal hygiene will help you on your journey to recovery, if you have had a c-section, once your dressings have been removed and the normal healing process has begun you can also use our recovery duo to ease soreness, soothe aching limbs and maintain good hygiene.
Relief for perineal soreness, bruising and swelling after childbirth, our midwife developed natural Spritz for Bits and Soak for Bits are developed to help aid recovery and relieve perineal soreness, bruising and swelling after childbirth.
Spritz for Bits provides instant relief from perineal soreness as even if you don't have a tear or episiotomy you will have stretched skin, bruising and swelling. This multi-award winning spray contains natural essential oils to with anti-bacterial properties and soothes, promotes healing.
Soak for Bits is perfect for those first baths after childbirth, with premium Epsom salts, which instantly disperses in warm bath water, and are known for their ability to help a tired, aching body to relax and soothe. Blended with essential oils - tea tree and calendula have anti-inflammatory and anti-bacterial properties, bergamot aids relaxation, with added arnica to help bruising and swelling.
Our Birth Recovery duo comes with a FREE midwife written e-book 'how to prepare for your recovery'
breastfeeding hero
100% natural, midwife developed, and multi-award-winning balm is intensively moisturising, and is a rich but thin serum that glides on easily and does not drag sore nipples, it is so good you don't even need to remove it before baby feeds, and with our one handed pump you can even apply when holding your wriggling little one!
the best nipple balm I've tried
"This is a must for any breast feeding mum as it soothes sore nipples and then prevents them getting sore again. It goes on really easily unlike other thicker and stickier nipple balms I've tried. This one may be a bit more expensive than others but it is so worth it" Steph, Customer *****